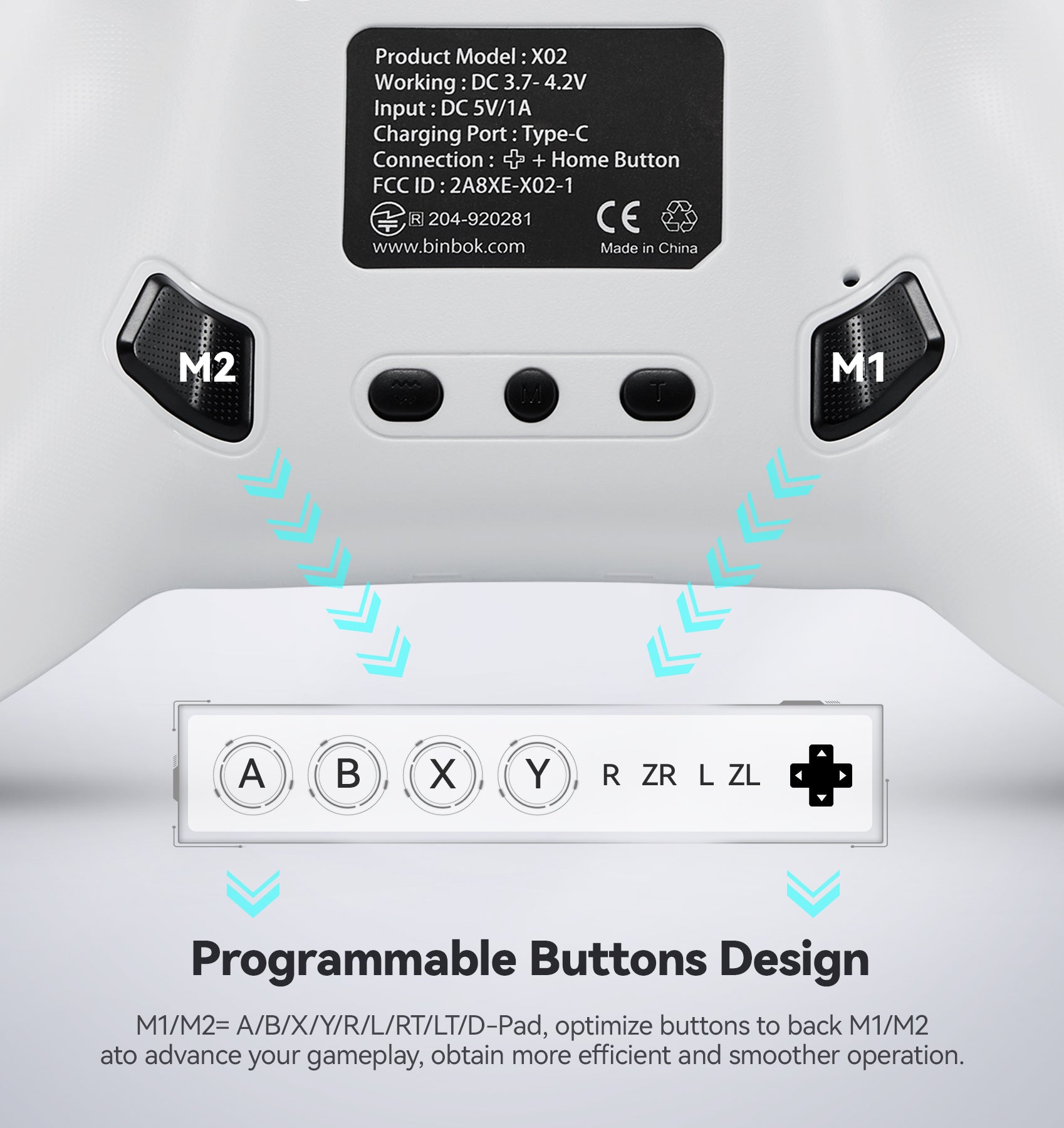 BINBOK EVO Game Controller-White
Ensure your order arrives quickly and efficiently in your hand.
【No-dead zone】Very sensitive and smooth ALPS Joystick with No-dead zone mode in the switch pro controller, more precise control of the target, improving shooting accuracy. With delicate force feedback of every movement, enjoy playing games in high quality.

【8 Colors Light Ring and 4 Modes】Free choose from 8 color apertures and 4 lighting modes on this wireless switch controller. Customize exclusive cool and chic atmosphere lights to decorate your gaming space, especially the dual color automatic cycle mode.

【Custom Map Buttons 】M1/M2 back buttons can map A / B / X / Y /R / ZR / L / ZL / L3 / R3/ D-pad buttons, and left or right joystick or button combination to reach 21 inputs, to meet all your needs in the different games to improve game operation with this pro controller.

【Motion Control】The super-sensitive 6-axis gyro sensor in this switch controller provides precise motion control and smooth movement of game perspectives.

【Dual Vibration Function】Built-in vibration motors with 3 levels: 0-50%-100%. which brings you realistic feedback to enhance the game immersion.

【Long Playing Time】The switch wireless controller is equipped with a 1000 mAh rechargeable battery, which can last up to about 10 hours after being fully charged for 3 hours. Long operation time supports continuous gameplay without interruption.
About this item
Technical Specifications
Get High-performance in gameplay!
This product has no reviews yet.