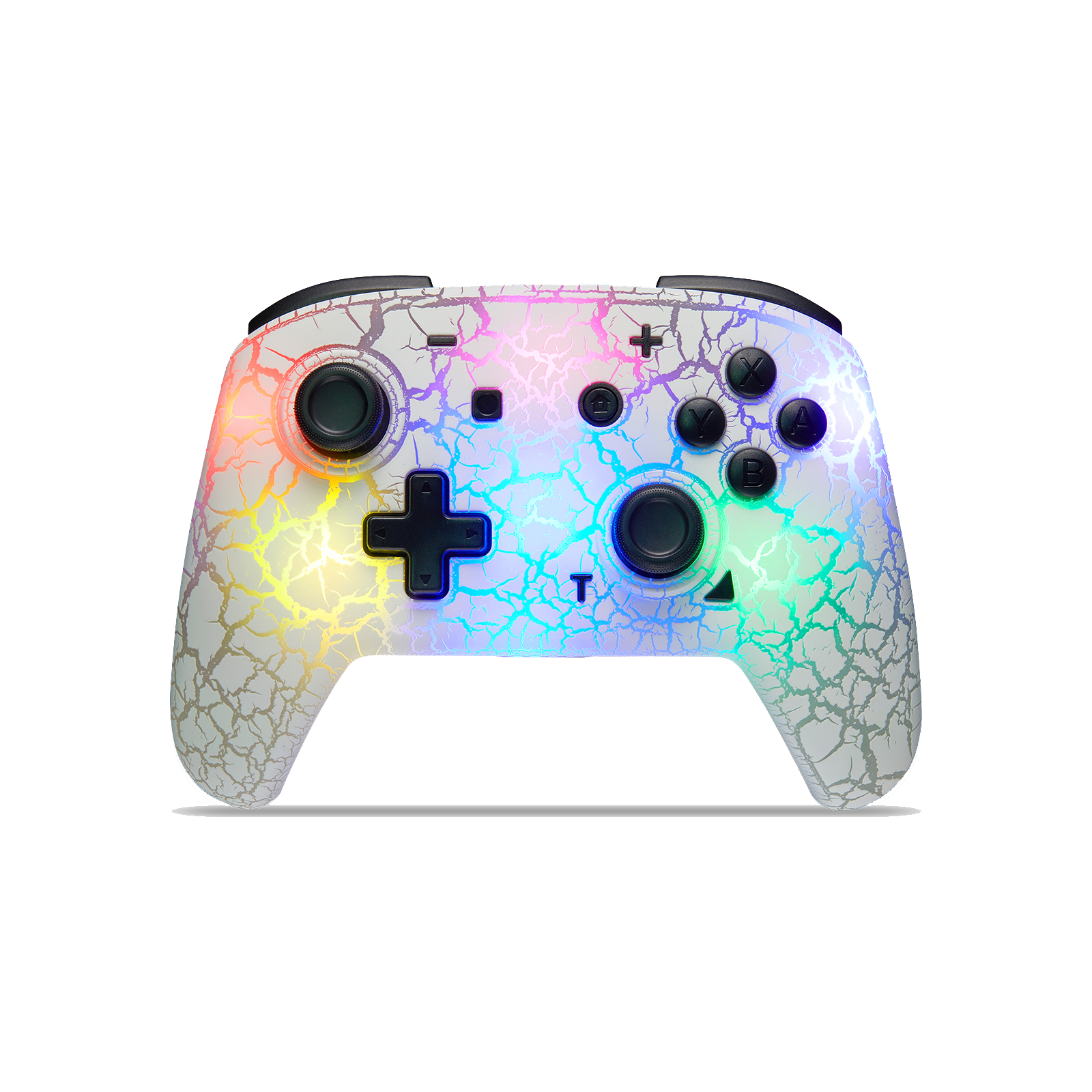 BINBOK Nintendo Switch Pro Controller
Ensure your order arrives quickly and efficiently in your hand.
【Unique Cracking Process】The BINBOK team has developed switch controllers with an extraordinary surface coating using a unique cracking process. Every wireless controller undergoes a rigorous inspection to ensure that each one is unparalleled! The pattern of the crack on the controller you receive will be completely random and unique.

【8 Colors LED Light & Various Modes】The beautifully designed adjustable LED light comes in eight different colors, making this switch controller the coolest one yet! It has seven-color and rainbow LED light options, as well as various light modes to choose from. You can easily change the style of the light with the touch of a button!

【High Compatibility & Wireless Connection】Play whenever and wherever you like with this controller! Its high stability and low delay wireless connection helps eliminate the distance limit of a wired switch controller, providing a free and convenient gaming experience. (Please note that it supports wake-up.)

【Turbo Function and Precise Motion Controls】Improve your gaming accuracy and precision! This switch controller enables you to customize the turbo with any button, freeing up your fingers and allowing you to adjust the turbo speed to suit different games. The pro controller switch also has built-in 6-Axis gyro motion controls, allowing you to start and stop motion rapidly without any delay.

【Dual Vibration & Enhanced Gaming Experience】Get ready to experience the action! This switch controller is equipped with adjustable dual vibration and offers four levels of precise vibration: 0%, 30%, 75%, and 100%. This will allow you to feel the real game experience and capture all of the wonderful moments with ease by taking screenshots.
About this item
Technical Specifications
Features
8 colors LED Light & Different Modes
Well-designed Adjustable LED light of 8 different colors! This is the COOLEST controller that has 7 colors & rainbow LED light, plus different light modes.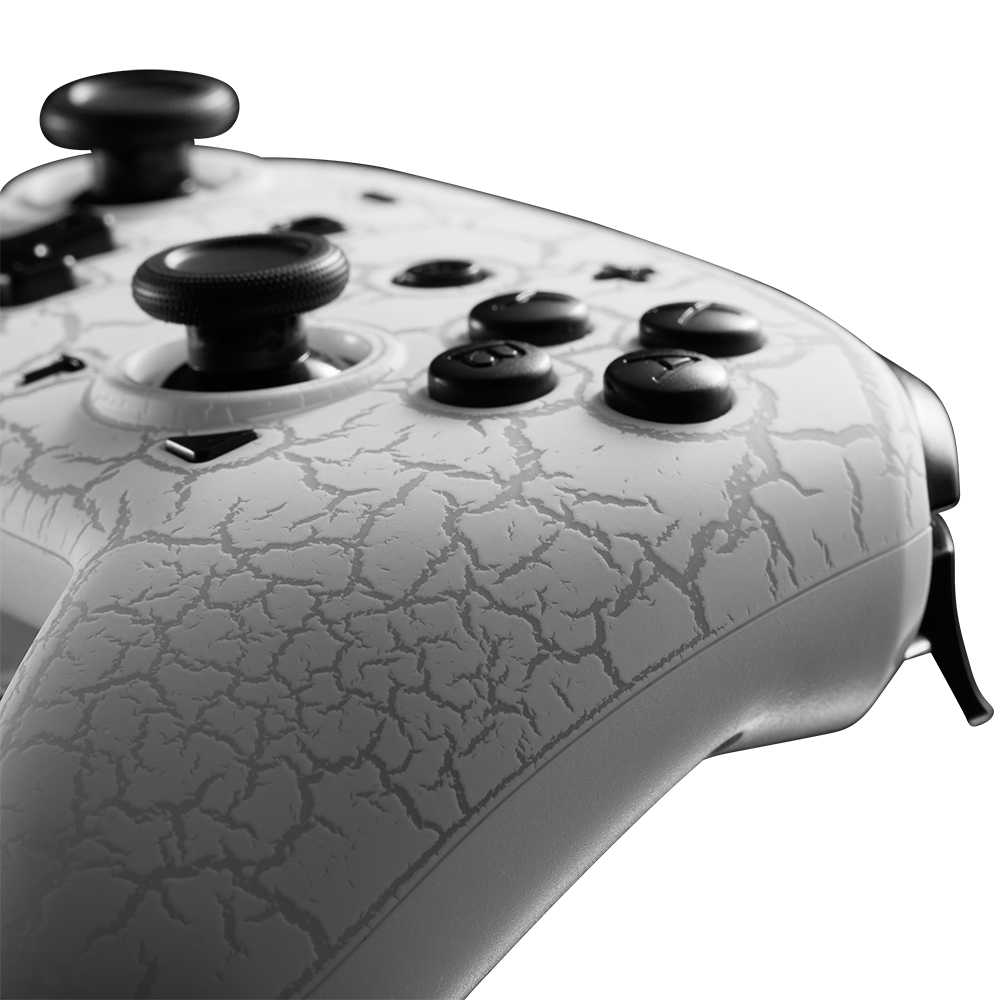 Unique cracking process
Each controller undergoes a rigorous inspection process ensuring every controller is unparalleled!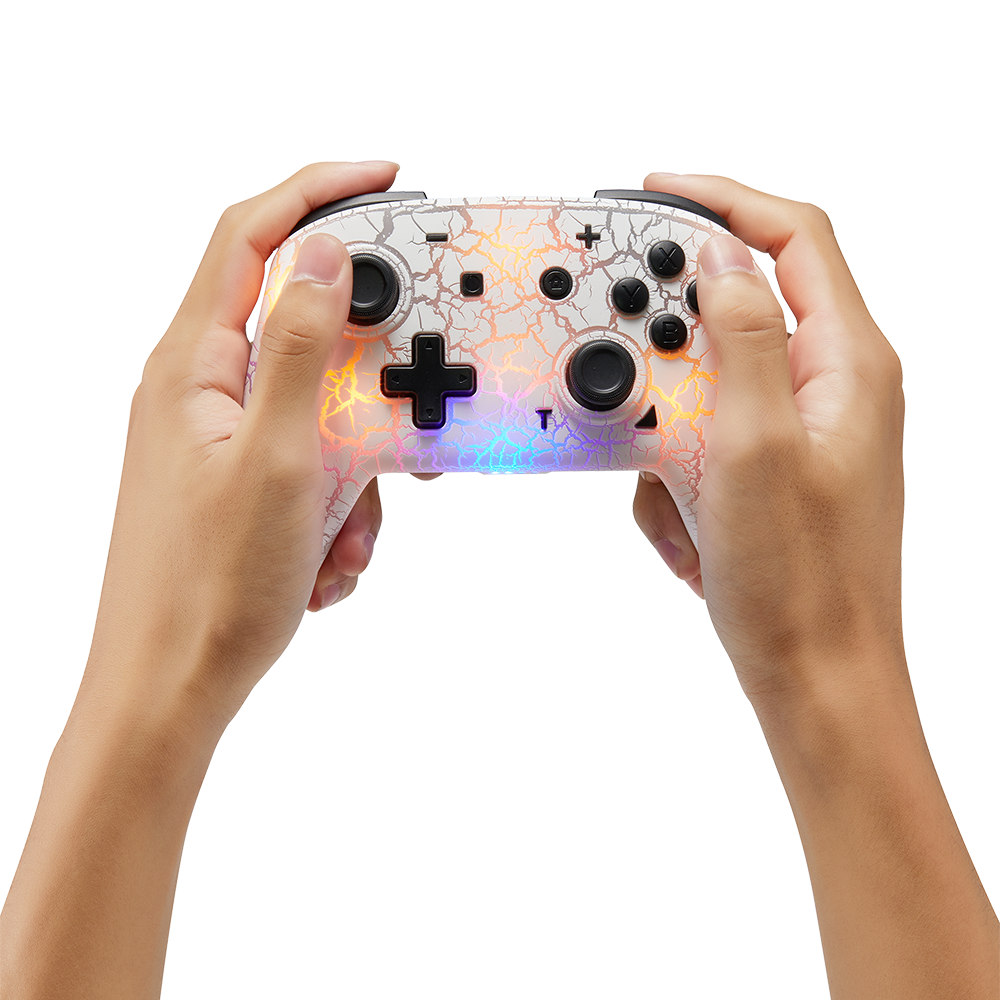 High compatibility & Wireless connection
Play whenever you like! USING high stability & low delay wireless connection, helping get rid of the distance limit of the wired switch controller, bringing a free & convenient experience.
This product is rated 5.0 of 5.0 stars.
It has received 1 review.