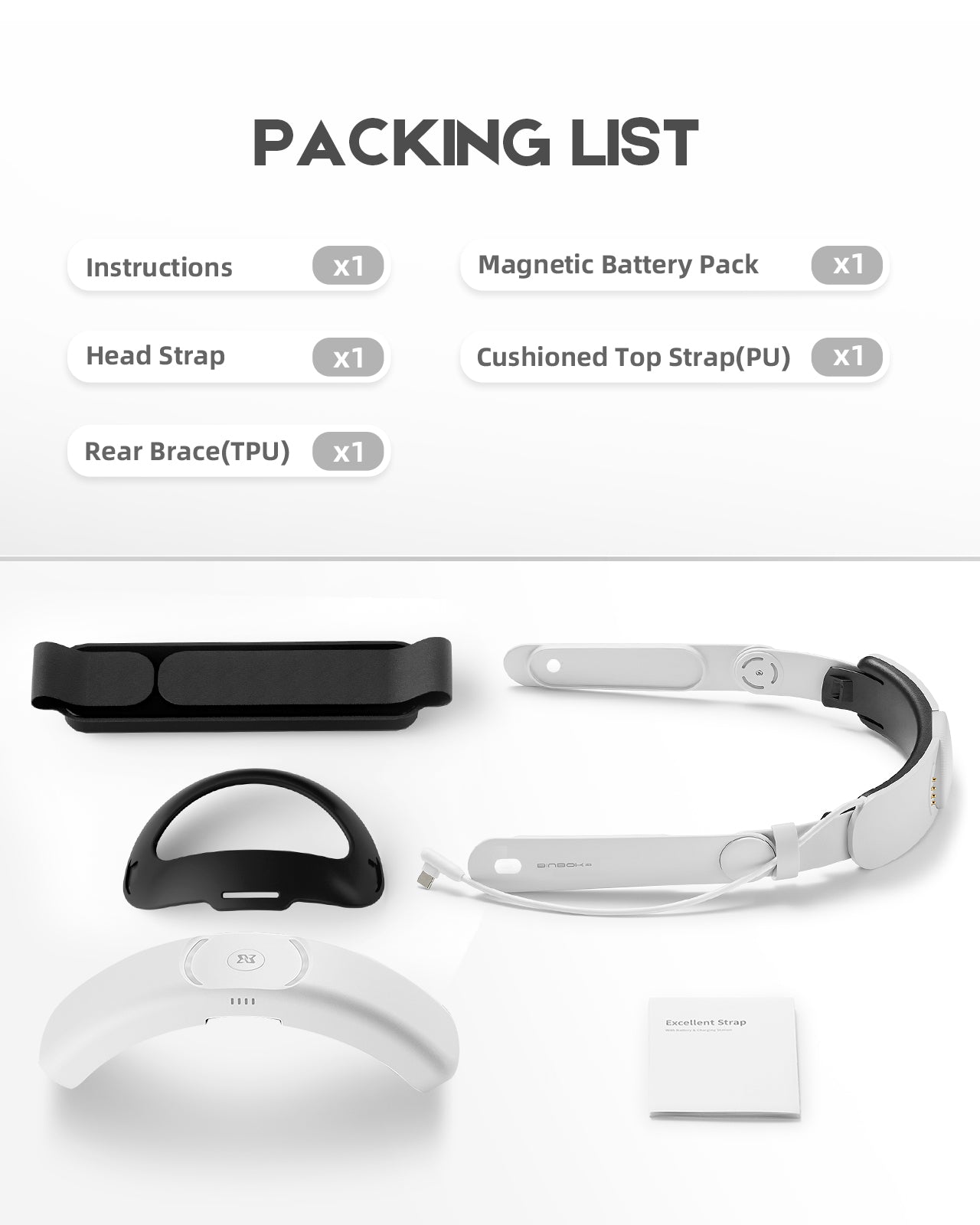 BINBOK VR T3 Head Strap for Oculus/Meta Quest 3
Ensure your order arrives quickly and efficiently in your hand.
Magnetic HOT-Swap Battery Pack. Equipped with 8000mAh magnetic batteries that you can easily swap while gaming, giving your Quest 3 over 2 extra hours of gameplay. Stay immersed in the VR world without interruptions.
Adjustable Support Arms. The two side arms not only adjust the wearing angle by 180°, but can also be lengthened or shortened through the rear knob. This allows for easy and secure fitting for adults, children, and those wearing glasses.
Hollowed Rear Brace. The rear brace with hollowed design not only reduces overall weight but also provides effective heat dissipation and breathability. It offers excellent support for the back of the head.
High-Density Memory Foam Strap. The top load-bearing strap is made of high-density memory foam, providing a better fit to the contours of the head and evenly distributing and balancing the pressure from the front and back.
Lightweight Head Strap. When charging is not needed, you can remove the battery pack and use the head strap with Quest 3 for a more lightweight gaming experience.
Ergonomic Design. The head strap with the battery pack has a comparable weight to Quest 3, achieving improved front-to-back balance and significantly reducing facial pressure, resulting in a more comfortable gaming experience.

T3

1 x Head Strap
1 x Magnetic Battery Pack
1 x Rear Brace(TPU)
1 x Cushioned Top Strap(PU)
1 x User Manual

T3 Plus

1 x Head Strap
2 x Magnetic Battery Packs
1 x Twin Charging Dock
1 x Rear Brace(TPU)
1 x Cushioned Top Strap(PU)
1 x USB-C Cable
1 x User Manual
Fixing the Two Biggest Problems with the Meta Quest 3
The Meta Quest 3 is an Amazing Device, but its poor "out-of-the-box" comfort and its high battery usage are two very big problems. We have found a product that fixes both of these issues, and we review it here.
From Get Your Game On on YouTube
About this item
Technical Specifications
Features
CYCLE POWER SUPPLY SYSTEM
Dual magnetic charging dock realizes cyclic charging and power supply so that your Quest 3 will never have to worry about power outages.
ERGONOMIC DESIGN
The head strap with battery pack weighs about 0.85 lbs and achieves a better front-to-back balance with the 1.05 lbs Quest 3, which greatly reduces pressure on the face and brings a more comfortable gaming experience.
EASY TO WEAR
The head strap can be adjusted for tightness through the knob on the back, and the hinge can be turned up 180°, so it can be easily worn by children, adults, and people wearing glasses.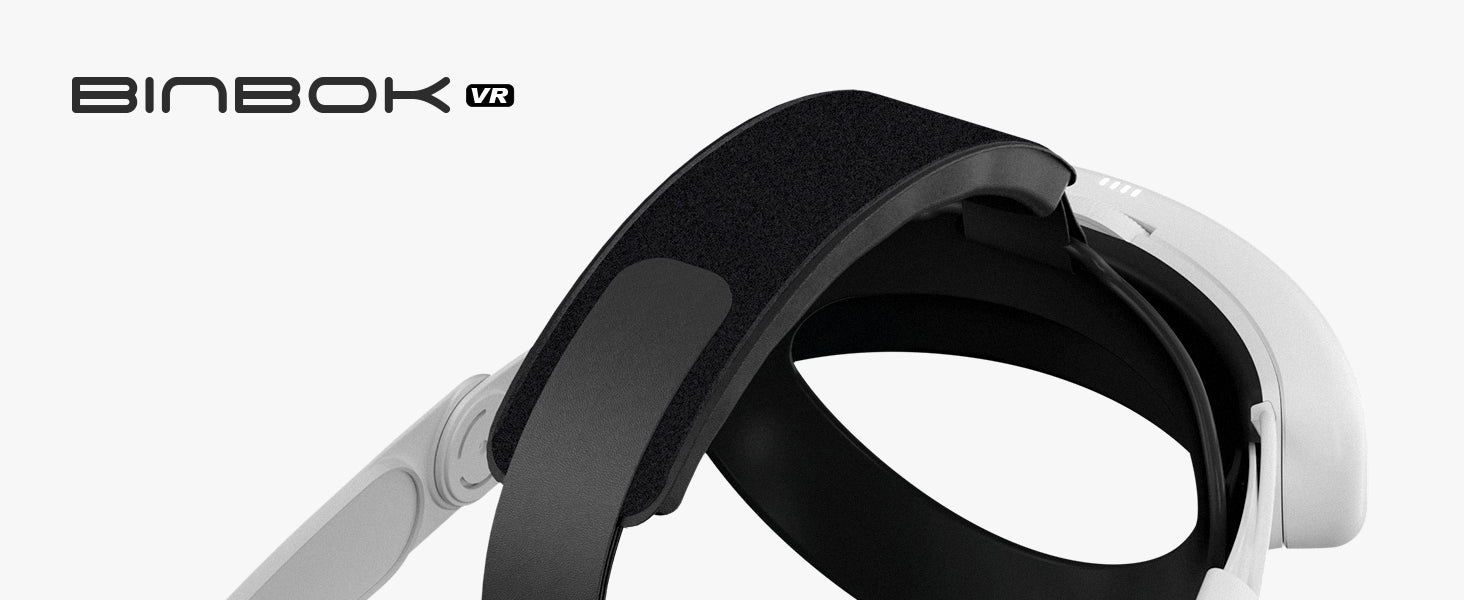 A great replacement strap.
I just received the strap with batteries and charger and I'm very impressed.
I already own the elite strap from meta but this Binbok strap is better in every single way.
I'm in love with the magnetic batteries as they work perfectly as advertised. The hinge system is amazing too and the wireless charger is dope looking with a nice blue light.
I have absolutely zero issues with the sound or any else for that matter
This strap is a complete success thank you so much.